Welcome to

z

Facts!  Fair, Not Balanced
If one side is fanatical or just plain wrong, balance is no virtue. ZFacts takes on both extremes — left here and right here, Code Pink and the Tea Party. You won't find that anywhere else. We focus on facts that shed light on key issues, not just media factoids.
---
This widget is updated every hour. It show chances of winning—smart (
not
 the % of votes).
1.
Average of All Polls
from
Nate Silver's 538
---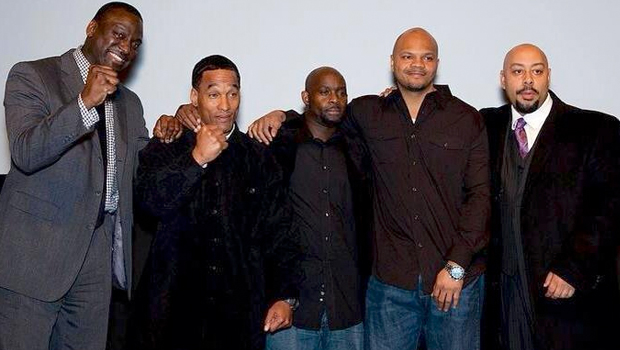 The Central Park Five, Nov 2015
Trump spent $85,000 (double that in today's money) on a full-page ad in the NY Times and three other newspapers.
BRING BACK THE DEATH PENALTY
AND BRING BACK OUR POLICE!
"What has happened to law and order? … I want to hate these muggers and murderers. 'They should be forced to suffer … I want them to be afraid. … Criminals must be told that their CIVIL LIBERTIES END WHEN AN ATTACK ON OUR SAFETY BEGINS." [Read more...]
---
There are two right-wing "stand-down" claims—one evil and one helpful. If you keep them straight you can bash the Republicans with both of them. You just need to know a few Benghazi basics and key claim of the notorious 13 Hours book (the book behind the Benghazi-attack movie).
The Republicans deliberately muddle the two stand-down claims to convince people of the false meme "She lied. People died. Lock her up." And the Democrats get confused and ... [Read more...]
---
What did Trump really mean? The media plays that guessing game every day. Then Trump changes his tune, and they guess again. Dan Rather is telling you how to see through Trump and avoid this trap. To understand Trump, understand Dan Rather's punch line.
The rhetoric is the candidate. [Read more...]
---
Recently Most Popular
Over the negative din of politics, it can be hard to hear what's positive. Hillary Clinton has given $17.6 million of her speaking fees to charity (see below). That's 26 times what she made on her 3 Goldman-Sachs speeches, or 50% more than she made on her 51 speeches in 2014 and 2015. First, let me summarize.
1. Her fees were not the least bit unusual given her stature.
2. Over 100 lesser-known people are in the $200,000+ category.
[Read more...]
---
This piece by Karoli Kuns, managing editor of Crooks and Liars, is one of the most shared pieces about Hillary on the web.
I have a confession to make: In 2008, I was one of the most ardent Hillary Clinton haters on the planet. I was ferocious about how much I didn't want her to win the primaries, and I rejoiced the day she gave her concession speech. It was not until President Obama nominated Hillary Clinton as his Secretary of State ... [Read more...]
---
Trump invented ISIS. Sound ridiculous? Then you haven't mastered Trump-think. Until you understand him, he can con you. So let me walk you through this.
Trump claims getting out of Iraq created ISIS. But while Bush and Obama tried to stay in, Trump demanded we get out immediately. By his own logic, he invented ISIS. But, his flip-flopping claims, have method in their madness. [Read more...]
---
Background Stories
Oct 20, 2014. Republicans claim Democrats are bad for business, but the stock market disagrees. It rose more than twice as fast under Obama as under Reagan. In fact since Reagan (1981) stocks have gained 13% under Republicans and 450% under Democrats. That's 35 times more, and they had six years less time. [Email the Fact Card] [Read more...]
---
Oct 11, 2014.  For at least the last 85 years, since 1929, every time the Democrats took over, jobs were created faster. And every time the Republicans took over, jobs were created slower. Ten times in a row is no accident.  And the difference is huge. Why is that? [EMail the Fact Card] [Read more...]
---